CNN Belief Blog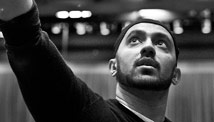 Editor's Note: Imam Khalid Latif is a chaplain for New York University and executive director of NYU's Islamic Center.
By Khalid Latif, Special to CNN
(CNN) — April 19, 2013, marks the 18th anniversary of the Oklahoma City bombings, a terrorist attack that took the lives of 168 people and injured another 680. In the wake of the tragic events that took place in Boston this week, we should remind ourselves that the actions of a few deranged individuals don't represent or reflect the communities that they more broadly come from. Timothy McVeigh, the Tsarnaev brothers and the likes of Adam Lanza, Wade Michael Page and Nidal Hasan are a group unto themselves, and we should not let their utter disregard for humanity affect our embrace of it.
View original post 552 more words