CNN Belief Blog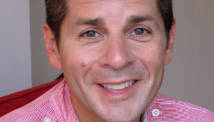 Editor's note: Dean Obeidallah, a former attorney, is a political comedian and frequent commentator on various TV networks including CNN. He is the co-director of the upcoming documentary "The Muslims Are Coming!" and co-host of a new CNN podcast "The Big Three" that looks at the top three stories of the week. Follow him on Twitter @deanofcomedy.
By Dean Obeidallah, Special to CNN
(CNN) — I'm an American-Muslim and I despise Islamic terrorists. In fact, despise is not even a strong enough word to convey my true feelings about those who kill innocent people in the name of Islam. I hate them with every fiber of my being.
I'm not going to tell you, "Islam is a religion of peace." Nor will I tell you that Islam is a religion of violence. What I will say is that Islam is a religion that, like Christianity…
View original post 119 more words