CNN Belief Blog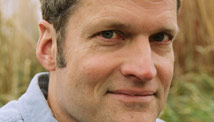 Editor's note: Stephen Prothero, a Boston University religion scholar and author of "The American Bible: How Our Words Unite, Divide, and Define a Nation," is a regular CNN Belief Blog contributor.
By Stephen Prothero, Special to CNN
(CNN) — At first glance, it would seem that the town of Greece, New York, has been brazenly violating the First Amendment. For roughly a decade, it invited local Christians — and only Christians — to offer prayers opening its Town Board meetings.
Two non-Christian town residents — Susan Galloway (who is Jewish) and Linda Stephens (who is an atheist) — objected, arguing that this practice violated the First Amendment's Establishment Clause, which states, "Congress shall make no law respecting the establishment of religion."
The Second U.S. Circuit Court of Appeals agreed, finding that the town's practice of repeatedly inviting Christians to offer demonstrably Christian prayers amounted to an…
View original post 919 more words